TRAVIS' HOME
[ Welcome | Bugs&Suggestions | Movie Reviews | Internet Links | Discussion | Search ]
WELCOME TO MY:
AUSTIN BOUND!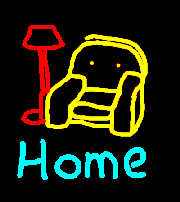 Click the Program to Enter the South Pacific Site!
You've reached Travisnichols.com!!!!!!!!
Here is the song so that all can enjoy the Spirit of the Moment.
.........The Eyes of Texas (wav file format, approx. 347K)


Sign My Guestbook View My Guestbook


DISCLAIMER (I'm practicing my legalese.)
While visiting my site, you may leave this site and enter various independent sites. I am not responsible for either the form, content or nature of the linked site. To receive linking permission, please contact my official web opportunist department (me).
While I make every effort to insure the accuracy and clarity of the information presented in this site, I cannot be held liable for any omissions, commissions of errors, inconsistencies or screwups.

HERE'S A HOWDY!

Decisions, dreams, gift suggestions....
HTTP://www.quicksearch.net (My other sites )
www.activeguide.com (Delwin's site)

All other products mentioned are registered trademarks or trademarks of their respective companies.

Questions or problems regarding this web site should be directed to travis@marketexchange.com
Copyright © 1997 Travis Nichols. All rights reserved.
Last modified: Sunday November 28, 1999.

Best experienced with



Click here to start.